Your Journey Begins With You...
Learning begins with the why, followed by Now What.   We all find our groove, adjust, adapt, and redefine our goals.  We are of the Universe, sharing the same elements of stars.
You are Surrounded by Magic
    We don't have to start from scratch- just as our ancestors understood- the earth below us and the sky above us share information to guide us along our journey.   We are surrounded by abundance, work with me to learn how to harness that energy.
Work With Me
To Me, It's All Personal. Whether it is understanding your astrological chart, learning more about herbs and natural ways to support your personal growth, or helping you map out your ideas for leaning into your magic, I am here to help.  Let's chat.
BOOK A CALL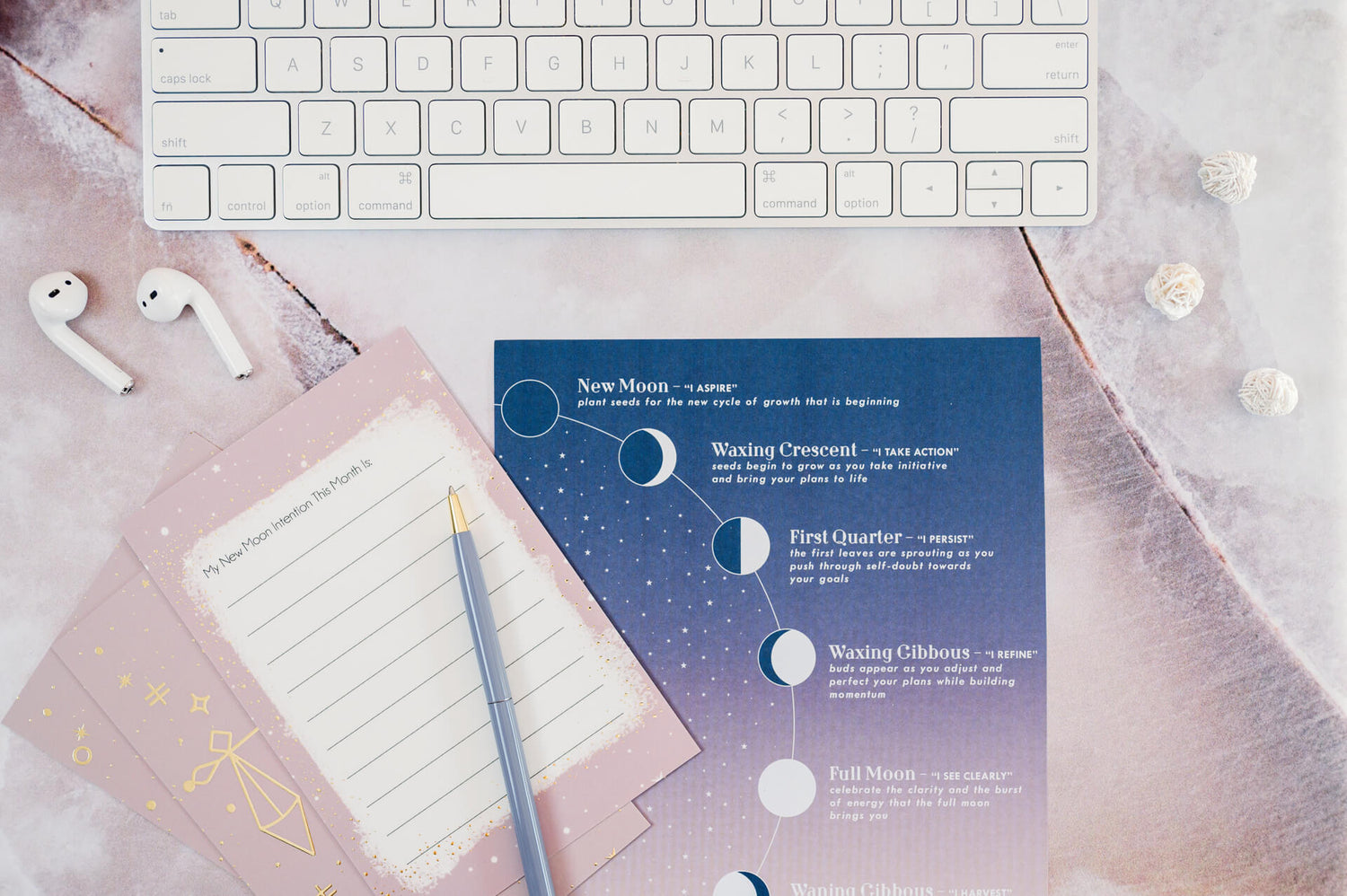 Lunar Lights Membership
Feeling Full of Energy, then a need to rest and recharge.  Excited and overflowing with ideas, then deep in thought planning every detail.  You are in your rhythm. The energy of the Moon is tugging at you.    Let's journey together and embrace that flow. 
The Lunar Lights Membership is a space to help you on your journey.  Including a monthly lunar aligned worksheet, New and Full Moon calls, and a private Facebook group to discuss and get regular tips. 
Join the Lunar Lights Membership. The oceans are in sync with the Moon - and so are you!  It's your time to find out how and learn to embrace it- and embrace yourself. 
Join Today